Bluegrass Lyrics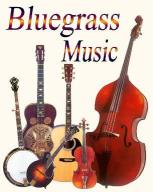 These bluegrass song lyrics are the property of the respective artist, authors and labels, they are intended solely for educational purposes and private study only. The chords provided are my interpretation and their accuracy is not guaranteed. These bluegrass lyrics and chords are intended for your personal use only.
Bluegrass music began with elements of old time music and traditional music of the Appalachian region of the United States.The English, Irish, Scottish and German immigrants settled in the Appalachian area bringing with them the musical traditions of their homelands. When the word bluegrass itself was adopted to label is not certain but many believe it to be in the early 1950's. It was likely derived from the name of the Blue Grass Boys band formed in 1939 with the great Bill Monroe being its leader. He will always be dubbed as the father of bluegrass music. You'll find bluegrass lyrics and chords from Earl Scruggs and Lester Flatt, Mac Wiseman, J.D. Crowe, The Stanley Brothers, Jim and Jesse, Doyle Lawson, Lonesome River Band and many others.
We would like to extend our thanks to our visitors that have purchased products from our advertisers, it helps to offset some of the expense of maintaining our website. Amazon
is a good place to shop with a vast amount of products and great prices.
Low prices on Bluegrass Cds
and easy to download Bluegrass MP3s
Bluegrass lyrics chords
A Heart That Will Never Break Again Easter Brothers

A Hundred Years From Now Lester Flatt and Earl Scruggs

A Robin Built A Nest On Daddy's Grave Ralph Stanley

A Vision Of Jesus Doyle Lawson

A Voice From On High Bill Monroe

Ain't A Woman Somebody When She's Gone Doyle Lawson

Ain't Gonna Work Tomorrow Flatt and Scruggs

All The Good Times Are Past And Gone Ralph Stanley

All The Love I Had Is Gone Ralph Stanley

Am I A Fool Lonesome River Band

Amber Tresses Doyle Lawson

Angels Rock Me To Sleep The Bluegrass Cardinals

Another By My Side Lonesome River Band

Another Song Another Drink Ralph Stanley II

Any Bar In Birmingham Don Rigsby

Any Ole Time Lonesome River Band

Are You Lost In Sin J.D. Crowe

Are You Missing Me Jim and Jesse

Are You Sad Tonight J.D. Crowe

Are You Tired Of Me My Darling Jim and Jesse

Are You Waiting Just For Me The Osborne Brothers

As Long As The Winds Blow Jim and Jesse

At Calvary Doyle Lawson

Back To The Cross Lester Flatt and Earl Scruggs

Be Not Afraid Doyle Lawson

Beautiful Bouquet The Cox Family

Before You Met Her The Gibson Brothers

Better Days To Come Lonesome River Band

Better Farther On Doyle Lawson

Beyond The Sunset For Me Doyle Lawson

Big Blue Roses Feller and Hill

Big Spike Hammer The Bluegrass Album Band

Blue And Lonesome Alison Krauss and Dan Tyminski

Blue Railroad Train Delmore Brothers

Blue Ridge Cabin Home Lester Flatt and Earl Scruggs

Blue Trail Of Sorrow Dan Tyminski

Bluebirds Are Singing For Me Mac Wiseman

Bouquet In Heaven J.D. Crowe

Box Seat In Heaven The Wildwood Valley Boys

Brother To The Blues Lonesome River Band

Building On Sand Lester Flatt and Earl Scruggs

Cabin On The Hill Lester Flatt and Earl Scuggs

Calling From Heaven Doyle Lawson

Can't You Hear Me Calling Bill Monroe

Carolyn The Teenage Queen Lonesome River Band

Christmas Time On Rocky Top The Osborne Brothers

City Folks Call Us Poor Larry Sparks

Close By Patty Loveless

Cold Gray Light Of Gone Vince Gill

Come On Down To My World J.D. Crowe

Crazy Heart Lonesome River Band

Cry From The Cross the Stanley Brothers

Crying Holy Unto The Lord J.D. Crowe

Daddy Will Santa Clause Ever Have To Die Jimmy Martin

Dark Hollow Mac Wiseman

Do You Want To Live In Glory the Lonesome River Band

Don't Cry Blue the Lonesome River Band

Don't Give Your Heart To A Rambler J.D. Crowe

Don't Let Smokey Mountain Smoke Get In Your Eyes The Osborne Brothers

Don't Let Your Deal Go Down Lester Flatt and Earl Scruggs

Don't Neglect The Roses Larry Sparks

Don't Step Over An Old Love Stanley Brothers

Don't This Road Look Rough And Rocky Lester Flatt and Earl Scruggs

Down In The Willow Garden the Osborne Brothers

Down To The River To Pray Alison Krauss

Down Where The River Bends J.D. Crowe

Dreaming Of A Little Cabin Mac Wiseman

Drifting With The Tide Del McCoury

Dyin' For Someone To Live For The Gibson Brothers

Empty Old Mailbox Don Rigsby

Eternity Has Two Doyle Lawson

Ever Changing Woman J.D. Crowe

Everything's Alright Larry Sparks

Fair and Tender Ladies Carter Sisters

Far Above The Starry Sky Doyle Lawson

Far Better Than This Doyle Lawson

Foggy Mountain Top Lester Flatt and Earl Scruggs

Footprints In The Snow Bill Monroe

From The Manger To The Cross Mac Wiseman

Get In Line Brother Earl Scruggs and Lester Flatt

Give Me My Flowers While I'm Living Earl Scruggs and Lester Flatt

Give Me The Roses While I Live Jimmy Martin

Give Mother My Crown Earl Scruggs and Lester Flatt

Give This Message To Your Heart The Osborne Brothers

God Gave Noah The Rainbow Sign Earl Scruggs and Lester Flatt

God Guide Our Leader's Hand Jimmy Martin

God Is Love Doyle Lawson

God Sent An Angel Doyle Lawson

Good Things Outweigh The Bad Flatt and Scruggs

Grandpa Was A Farmer The Marksmen

Harbor Of Love The Stanley Brothers

Hard Game Of Love Doyle Lawson

Have A Feast Here Tonight Bill Monroe

Have You Lost Your Love For Me Jim and Jesse

He Must Have Loved Me A Lot Doyle Lawson

Heaven's Bright Shore Alison Krauss

Heavy Traffic Ahead Bill Monroe

Hear The Whistle Blow A Hundred Miles Lester Flatt and Earl Scruggs

Help Is On The Way Doyle Lawson

Highway Of Sorrow Bill Monroe

Honey You Don't Know My Mind Jimmy Martin

I Ain't Broke But I'm Badly Bent Dan Tyminsky

I Don't Regret A Mile Larry Sparks

I Don't Want Your Rambling Letters The Stanley Brothers

I Have Found The Way Doyle Lawson

I Haven't Got The Right To Love You Mac Wiseman

I Hear A Choo Choo Coming The Stanley Brothers

I Hear A Sweet Voice Calling Bill Monroe

I Like To Hear 'em Preaching Jimmy Martin

I Live For Him He Died For Me Doyle Lawson

I Only Exist Stanley Brothers

I Saw Him Walk Out Of The Sky Doyle Lawson

I Shall Be At Home With Jesus J.D. Crowe

I Want To Be Loved the Red White and Blue Dixie Band

I Went Down A Beggar But I Came Up A Millionaire Paul Williams

I Will Trade The Old Cross For A Crown Doyle Lawson

I Want You To Meet My Friend Tom T. Hall and Larry Sparks

I Won't Be Hanging Around Lester Flatt and Earl Scruggs

I Won't Have To Worry Anymore Doyle Lawson

If I Should Wander Back Tonight Lester Flatt and Earl Scruggs

In His Arms I'm Not Afraid The Isaacs

In My Robe Of White The Bass Mountain Boys

Iron Curtain Lester Flatt and Earl Scruggs

Is It too Late Now Lester Flatt and Earl Scruggs

It Hurts To Know The Osborne Brothers

It Takes One To Know One Jimmy Martin

It's A Long Long Way To The Top Of The World Jim and Jesse

It's Me Again Lord J.D. Crowe

It's The Natural Thing To Do Larry Sparks

It's Raining Here This Morning The Osborne Brothers

I'd Rather Live By The Side Of The Road Mac Wiseman

I'll Be Going To Heaven Sometime Doyle Lawson

I'll Be On That Good Road Someday Lester Flatt and Earl Scruggs

I'll Be True To The One That I Love the Stanley Brothers

I'll Be Young Again Paul Williams and The Victory Trio

I'll Be Your Stepping Stone J.D. Crowe

I'll Never Love Another Earl Scruggs and Lester Flatt

I'll Never Shed Another Tear Earl Scruggs and Lester Flatt

I'll Just Pretend J.D. Crowe

I'll Put On A Crown Del McCoury

I'll Stay Around Lester Flatt and Earl Scruggs

I'll Still Write Your Name In The Sand Mac Wiseman

I'll Take The Blame The Lonesome River Band

I'm Blue I'm Lonesome Bill Monroe

I'm Going Back Too Old Kentucky Bill Monroe

I'm Not There Yet Lonesome River Band

I'm On My Way Back To The Old Home Bill Monroe

I'm Troubled Lester Flatt and Earl Scruggs

I'm Working On A Road The Bluegrass Band

I'm Using My Bible For A Road Map Mac Wiseman

I've Waited As Long As I Can Tony Rice

Jesus Help Me To Stand Alison Krauss

Jesus Savior Pilot Me Lester Flatt and Earl Scruggs

Jesus Walked Upon The Water Junior Sisk and Rambler's Choice

Journey's End J.D. Crowe

Julie Ann Come On Home Doyle Lawson

Just Any Day Now Doyle Lawson

Just Loving You Doyle Lawson

Just Loving You J.D. Crowe

Just Over Yonder Doyle Lawson

Kentucky Girl Larry Sparks

Kentucky Waltz Bill Monroe

Lazarus And The Rich Man Larry Sparks

Lefty's Old Guitar J.D. Crowe

Let My Life Be A Light Doyle Lawson

Let The Church Roll On Lester Flatt and Earl Scruggs

Let Those Brown Eyes Smile At Me Lester Flatt and Earl Scruggs

Letter From My Darling Bill Monroe

Life In The Old Farm Town Bill Emerson

Little Cabin Home On The Hill Bill Monroe

Little Old Log Cabin In The Lane Jim and Jesse

Little White Church Jim and Jesse

Living Like A Fool Jimmy Martin

Lonesome Road Blues Bill Monroe

Long Journey Home The Bluegrass Brothers

Lord I Want To Go To Heaven Doyle Lawson

Lord It's Just Another Hill Doyle Lawson

Losing You Jimmy Martin

Love Me As You'd Love The Rain Doyle Lawson

Love Of The Mountains Larry Sparks

Love Oh Love Please Come Home Bill Monroe

Midnight On The Stormy Deep Bill Monroe

Misery River Doyle Lawson

Mississippi River Let Your Waters Flow Doyle Lawson

Mississippi River Raft J.D. Crowe

Mommy Will My Doggie Understand The Blue Sky Boys

Mother's Not Dead Bill Monroe

My Cabin In Caroline Lester Flatt and Earl Scruggs

My Little Georgia Rose Bill Monroe

My Little Girl In Tennessee Osborne Brothers

My Little Home In Tennessee Mac Wiseman

My Lord Keeps A Record Jimmy Martin

My Real World Of Make Believe Doyle Lawson

My Sweet Blue Eyed Darling The Lonesome River Band

My Walking Shoes Doyle Lawson

New River Train Bill Monroe and Charlie Monroe

Ninety Nine Years Is Almost Life Lester Flatt and Earl Scruggs

No Mother Or Dad Lester Flatt and Earl Scruggs

Nothing Can Touch Me Doyle Lawson

Ocean Of Diamonds Jimmy Martin

Oh Christmas Candle Doyle Lawson

Oh Heart What Have You Done Doyle Lawson

Old Fashioned Preacher Lester Flatt and Earl Scruggs

Old Home Place J.D. Crowe

Old Timer's Waltz Doyle Lawson

One Kiss Away From Loneliness Osborne Brothers

One Raindrop Gibson Brothers

One Teardrop And One Step Away Don Reno and Red Smiley

Once More Osborne Brothers

Over In The Glory Land Stanley Brothers

Palms Of Victory The Country Gentlemen

Pray For The Boys Flat and Scruggs

Prayer Bells Of Heaven J.D.Crowe

Preachin' Prayin' Singin' The Country Gentlemen

Purple Robe the Stanley Brothers

Rain Please Go Away Dan Tyminski

Rambler's Blues Del McCoury

Reunion In Heaven Flat and Scruggs

Rescue From Moose River Gold Mine Wilf Carter

Ring The Bell The Gibson Brothers

Rock Salt And Nails J.D. Crowe

Rollin' My Sweet Baby's Arms Lester Flatt

Sadie's Got Her New Dress On Doyle Lawson

Salty Dog Blues Lester Flatt and Earl Scruggs

Say You Lied J.D. Crowe

Share Cropper's Son Ralph Stanley

She's Left Me Again Jimmy Martin

She's Walking Through My Memory Doyle Lawson

Sin City J.D. Crowe

Sitting Alone In The Moonlight Bill Monroe

Some Old Day J.D. Crowe

Somebody Touched Me The Stanley Brothers

So Happy I'll Be Lester Flatt and Earl Scruggs

Someone Took My Place With You Lester Flatt and Earl Scruggs

Stairway To Heaven The Stanley Brothers

Standing In The Need Of Prayer the Country Gentlemen

Stay Away From Me Bill Monroe

Step Out Into The Sunshine Ralph Stanley

Stone Walls And Steel Bars The Stanley Brothers

Stormy Horizons Jim and Jesse

Summer Wages Doyle Lawson

Sweetheart You Done Me Wrong Doyle Lawson

Take Me In Your Lifeboat Del McCoury

Take Up Thy Cross The Traditional Grass

Talk It All Over With Him J.D. Crowe

Tall Pines Bill Monroe

Teardrop Inn Fastlane

Ten Degrees And Getting Colder J.D. Crowe

Ten Shades Of Green Bobby Mackey

Tennessee Blues J.D. Crowe

That Beautiful Picture The Bailes Brothers

The Fields Have All Turned Brown The Stanley Brothers

The Girl In The Blue Velvet Band Mac Wiseman

The Gloryland Way Doyle Lawson

The Human Race Doyle Lawson

The Lighthouse The Gibson Brothers

The Model Church J.D. Crowe

The Prettiest Flowers Will Be Blooming The Forbes Family

There's More Behind The Picture Than The Wall Doyle Lawson

There's a Treasure In Heaven Doyle Lawson

There's Better Times Coming Jimmy Martiin

There's More That Holds The Picture Larry Sparks

Thinking About You Lester Flatt and Earl Scruggs

This Heart Of Mine Can Never Say Goodbye The Osborne Brothers

This Lonesome Old Feeling Larry Sparks

Till My Dying Day J.D. Crowe

Tiny Broken Heart Alison Krauss/Dan Tyminski

Too Much To Gain To Lose Doyle Lawson

Trail Of Sorrow The Reno Brothers

Traveling The Highway Home Doug Martin

Turning To The Light Joey and Rory

Treasure Money Can't Buy Doyle Lawson

True Life Blues Bill Monroe

Twenty One Years Is A Mighty Long Time The Gibson Brothers

Voice Of My Savior Jimmy Martin

We Missed You Doyle Lawson

We'll Meet Again Sweetheart Lester Flatt and Earl Scurggs

What Are You Trying To Say Johnny Williams

What's Gonna Happen To Me Mac Wiseman

When God Dips His Pen Of Love in My Heart Allison Krause

When I Awake To Sleep No More Ralph Stanley

When I Reach That City On The Hill The Blue Sky Boys

When I'm Knee Deep In Bluegrass Doyle Lawson

When The Blues Are Moving In Doyle Lawson

When The Cactus Is In Bloom Bill Monroe

When The Last Of Our Days Shall Come Doyle Lawson

When The Wagon Was New Jim and Jesse

White Oak On The Hill Boone Creek Grass

Who Can Blame You Alison Krauss

Who Will Sing For Me Lester Flatt and Earl Scruggs

Wild Mountian Flowers For Mary Lost and Found

Will You Be Lonesome Too J.D. Crowe

Wires And Wood Johnny Staats

Write Me Sweetheart Doyle Lawson

You Are My Flower Earl Scruggs and Lester Flatt

You Are What I Am J.D. Crowe

You Can Share My Blanket J.D. Crowe

You Didn't Say Goodbye J.D. Crowe

Young Lillie's Dreams Terry Baucom

Your Love Is like A Flower Earl Scruggs and Lester Flatt

You've Been An Inspiration To Me Doyle Lawson
If you want to change the "Key" for this song, click here for the easiest way possible. Copy and paste lyrics and chords to the key changer, select the key you want, then click the button "Click Here". If the lyrics are in a long line, first paste to Microsoft Word or a similar word processor, then recopy and paste to key changer.




Guitar Accessories
Strings Picks Straps Capos Stands Tuners
More Acoustic Guitars
More Electric Guitars