Bluegrass Lyrics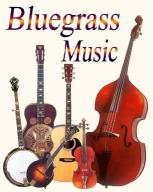 These bluegrass song lyrics are the property of the respective artist, authors and labels, they are intended solely for educational purposes and private study only. The chords provided are my interpretation and their accuracy is not guaranteed. These bluegrass lyrics and chords are intended for your personal use only.
Bluegrass music began with elements of old time music and traditional music of the Appalachian region of the United States.The English, Irish, Scottish and German immigrants settled in the Appalachian area bringing with them the musical traditions of their homelands. When the word bluegrass itself was adopted to label is not certain but many believe it to be in the early 1950's. It was likely derived from the name of the Blue Grass Boys band formed in 1939 with the great Bill Monroe being its leader. He will always be dubbed as the father of bluegrass music. You'll find bluegrass lyrics and chords from Earl Scruggs and Lester Flatt, Mac Wiseman, J.D. Crowe, The Stanley Brothers, Jim and Jesse, Doyle Lawson, Lonesome River Band and many others.
We would like to extend our thanks to our visitors that have purchased products from our advertisers, it helps to offset some of the expense of maintaining our website. Amazon
is a good place to shop with a vast amount of products and great prices.
Type in an artist's name or song title in the space above for a quick search of Classic Country Music lyrics website.
Low prices on Books
, Kindles
Classic Country Music Cds and Country Gospel Cds
.

Easy to download Classic Country MP3s and Country Gospel MP3s
most only $.99 or less.
Low prices on Bluegrass Cds
and easy to download Bluegrass MP3s
Bluegrass lyrics chords
D-18 Norman Blake
Daddy Will Santa Clause Ever Have To Die Jimmy Martin
Dancing With The Angels New Grass Revival
Danville Girl The Greenbriar Boys
Dark And Stormy Weather The Price Sisters
Dark And Thorny Is The Desert Ralph Stanley
Dark As The Night Blue As The Day Michael Cleveland, Dan Tymiski, Vince Gill
Dark Hollow Mac Wiseman
Darlin' Brown Eyes Ralph Stanley
Darling Alalee The Country Gentlemen
Daydreams Of You Russell Moore IIIrd Tyme Out
Dear Old Mother Jim and Jesse
Death Is Only A Dream Ralph Stanley
Deep Part Of Your Heart Ronnie Reno
Deep River Bill Emerson and Cliff Waldron
Devils Little Angel Ralph Stanley
Diamond In the Rough The Blue Ridge Mountain Boys
Did You Forget God Today The Grascals
Didn't They Crucify My Lord Carl Story
Dixieland For Me The Country Gentlemen
Do You Live What You Preach Doyle Lawson
Do You Want To Live In Glory the Lonesome River Band
Do You Wonder Why Larry Sparks
Does It Have To End This Way Bob Paisley and The Southern Grass
Dog Gone Shame The Lonesome River Band
Doing My Time Lester Flatt and Earl Scruggs
Don't Blame It All On Me Mac Wiseman
Don't Bother With White Satin The Seldom Scene
Don't Cry Blue the Lonesome River Band
Don't Cry To Me Jimmy Martin
Don't Give Your Heart To A Rambler J.D. Crowe
Don't Go Out Tonight The Lonesome River Band
Don't Laugh Doyle Lawson, J.D. Crowe, Paul Williams
Don't Let Smokey Mountain Smoke Get In Your Eyes The Osborne Brothers
Don't Let Your Deal Go Down Lester Flatt and Earl Scruggs
Don't Look At My Shadow Manassa
Don't Neglect The Roses Larry Sparks
Don't Put Her Down You Helped Put Her There Courtney Granger
Don't Put Off Till Tomorrow The Shady Grove Band
Don't Say Goodbye If You Love Me Jim and Jesse
Don't Sell The Land The Kentucky Gentlemen
Don't Step Over An Old Love Stanley Brothers
Don't Stop Being You The Country Gentlemen
Don't This Road Look Rough And Rocky Lester Flatt and Earl Scruggs
Don't Wait Till Judgment Day Wilf Carter
Don't Worry 'Bout Me Paul Williams and The Victory Trio
Don't You Call My Name Dailey and Vincent
Don't You See That Train The Delmore Brothers
Down Among The Budded Roses Vern Williams
Down In Caroline Big Country Bluegrass
Down In The Willow Garden the Osborne Brothers
Down The Road Lester Flatt and Earl Scruggs
Down The Road Of Life Jeff Scroggins and Colorado
Down To The River To Pray Alison Krauss
Down Where The River Bends J.D. Crowe
Down Where The Still Waters Flow J.D. Crowe
Dreamboat Doyle Lawson
Dreaming Of A Little Cabin Mac Wiseman
Drifting With The Tide Del McCoury
Dyin' For Someone To Live For The Gibson Brothers
East Bound Freight Train Reno and Smiley
Easy Ride From Good Times To The Blues Seldom Scene
Eating Out Of Your Hand Bill Harrell
Echo Mountain James King
Empty Old Mailbox Don Rigsby
Erase The Miles Russell Moore and IIIrd Tyme Out
Eternity Has Two Doyle Lawson
Ever Changing Woman J.D. Crowe
Everything's Alright Larry Sparks
Faded Coat Of Blue The Waller Brothers
Fair and Tender Ladies Carter Sisters
Fair Thee Well Tony Rice
Family Ties Won't Be Broken In Heaven The Singing Cookies
Far Above The Starry Sky Doyle Lawson
Far Better Than This Doyle Lawson
Feeling Blue The Grascals
Find 'Em Fool 'Em And Leave 'Em Alone Charlie Monroe
Finding Your Way The Lonesome River Band
Fly Little Bluebird The Goins Brothers
Foggy Mountain Top Lester Flatt and Earl Scruggs
Footprints In The Snow Bill Monroe
Forsaken Love Lester Flatt and Earl Scruggs
From Cradle To Cross To Crown The Bluegrass Cardinals
From Heaven To A Lonely Dark Hill Carl Story
From Now On I Won't Be Hanging Around The Earls Of Leicester
From The Manger To The Cross Mac Wiseman
Front Porch Gospel Ronnie Reno
Georgia Mules and Country Boys The Osborne Brothers
Georgia Pineywoods The Osborne Brothers
Get In Line Brother Earl Scruggs and Lester Flatt
Get Lost You Wolf Hylo Brown and The Timberliners
Get On That Road To glory Lester Flatt and Earl Scruggs
Ginseng Sullivan Tony Rice
Girl At The Crossroads Bar Larry Sparks
Girl Of The North Country The Country Gentlemen
Give Me My Flowers While I'm Living Earl Scruggs and Lester Flatt
Give Me Your Hand J.D. Crowe, Doyle Lawson, Paul Williams
Give Me The Roses While I Live Jimmy Martin
Give Mother My Crown Earl Scruggs and Lester Flatt
Give This Message To Your Heart The Osborne Brothers
Giving My Soul Back To Him Russell Moore and IIIrd Tyme Out
Glory Hallelujah Now I'm Satisfied Carl Story
Go Home Lester and Flatt
God Can Doyle Lawson
God Gave Noah The Rainbow Sign Earl Scruggs and Lester Flatt
God Gave You To Me Ralph Stanley
God Guide Our Leader's Hand Jimmy Martin
God Had A Son In Service Carl Story
God Is Always The Same Jimmy Martin
God Is Love Doyle Lawson
God Loves His Children Lester Flatt and Earl Scruggs
God Sent An Angel Doyle Lawson
God's Own Singer J.D. Crowe
Going Ape Over You Jimmy Martin
Going Like Wildfire Mac Wiseman
Gonna Get There Soon The Country Gentlemen
Gonna Paint The Town The Stanley Brothers
Gonna Settle Down Del McCoury
Good Imitation Of The Blues Larry Sparks
Good Things Outweigh The Bad Flatt and Scruggs
Gosh I Miss You All The Time Jim and Jesse
Grandpa Was A Farmer The Marksmen
Grave In The Valley Jim and Jesse
Harbor Of Love The Stanley Brothers
Hard Game Of Love Doyle Lawson
Hard Hearted Jim and Jesse
Hard On My Heart Del McCoury
Hard To Survive Ronnie Reno
Have A Feast Here Tonight Bill Monroe
Have You Lost Your Love For Me Jim and Jesse
He Died A Rounder At Twenty-One Dale Evans
He Lives In Me Doyle Lawson
He Made It Alright Doyle Lawson
He Must Have Loved Me A Lot Doyle Lawson
He's Coming Back To Earth Again Reno and Smiley
He's My Guide Doyle Lawson
Headin' South The Boys From Indiana
Heaven Bound Train Carl Story
Heaven's Bright Shore Alison Krauss
Heavy Traffic Ahead Bill Monroe
Hear The Whistle Blow A Hundred Miles Flatt and Scruggs
Helen J.D. Crowe
Hello City Limits Red Allen
Hello Jesus The Reno Brothers
Help Is On The Way Doyle Lawson
Help Me Lord Doyle Lawson
Helplessly Hoping J.D. Crowe
Hemlock And Prim Roses Ralph Stanley
Hey Lonesome The Bluegrass Album Band
He'll Take You In Russell Moore IIIrd Tyme Out
Hideaway Laurie Lewis and Kathy Kallick
High On A Mountain Del McCoury
Highway 52 Dave Evans
Highway Of Heartache Darin And Brooke Aldridge
Highway Of Regret The Stanley Brothers
Highway Of Sorrow Bill Monroe
Hit Parade Of Love Jimmy Martin
Ho Honey Ho Red Allen
Hobo Blues The Lonesome River Band
Hold Fast To The Right The Nashville Bluegrass Band
Hold To God's Unchanging Hands Doyle Lawson, Paul Williams, J.D. Crowe
Honey You Don't Know My Mind Jimmy Martin
Hot Corn Cold Corn Flatt and Scruggs
How Could I Dream Such A Dream Ralph Stanley
How Lonely Can You Get Del McCoury
How Will I Explain About You Bill Monroe
Page 1 Page 3 Page 4 Page 5 Page 6


If you want to change the "Key" on any song, click here for the easiest way possible. Copy and paste lyrics and chords to the key changer, select the key you want, then click the button "Click Here". If the lyrics are in a long line, first paste to Microsoft Word or a similar word processor, then recopy and paste to key changer. This software was developed by John Logue.