Cal Smith lyrics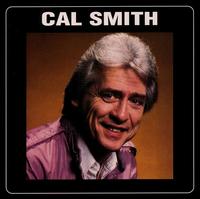 These country classic song lyrics are the property of the respective artist, authors and labels, they are intended solely for educational purposes and private study only. The chords provided are my interpretation and their accuracy is not guaranteed. Cal Smith lyrics are intended for your personal use only, he is absolutely country with great songs. Enjoy these old country song lyrics with chords, play and sing often to keep them alive.
Cal Smith was born in Oklahoma but grew up in California. He learned to play the guitar at a very early age and enjoyed spending time as a teen with rodeo performers. He began playing professionally when he was 15 performing at local bars. Cal didn't make his living at playing music until after his stint in the military. He started performing in the Bay Area of California and also worked at a local radio station. During this time the brother of Ernest Tubb heard him perform and gave him a recommendation. After Ernest heard him play he hired him to play rhythm guitar in his band and helped him get a recording contract. This was the beginning of his great career in country music.
We would like to extend our thanks to our visitors that have purchased products from our advertisers, it helps to offset some of the expense of maintaining our website. Amazon
is a good place to shop with a vast amount of products and great prices.
Low prices on Cal Smith Cds
and easy to download MP3s
.
Cal Smith lyrics
Darling You Know I Wouldn't Lie
Feeling The Weight Of My Chains
I Don't Get No Better Without You
I Just Came Home to Count the Memories
I Think That I'd Be Better Off
I'll Have Another Cup of Coffee
I'll Never Be Lonesome With You
I've Loved You All Over the World
Nobody Will Ever Take Your Place
Sweet Things I Remember About You
That's What It's Like To Be Lonesome
The Difference Between Going And Really Gone
The North Won The War Again Last Night
The Rise And Fall Of The Roman Empire
The Room At The Top Of The Stairs
You're Not Drowning Your Heartache
Guitar Accessories
Strings-Picks- Straps Capos-Stands-Tuners
More Acoustic Guitars
More Electric Guitars