Bluegrass Lyrics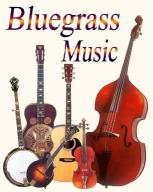 These bluegrass song lyrics are the property of the respective artist, authors and labels, they are intended solely for educational purposes and private study only. The chords provided are my interpretation and their accuracy is not guaranteed. These bluegrass lyrics and chords are intended for your personal use only.
Bluegrass music began with elements of old time music and traditional music of the Appalachian region of the United States.The English, Irish, Scottish and German immigrants settled in the Appalachian area bringing with them the musical traditions of their homelands. When the word bluegrass itself was adopted to label is not certain but many believe it to be in the early 1950's. It was likely derived from the name of the Blue Grass Boys band formed in 1939 with the great Bill Monroe being its leader. He will always be dubbed as the father of bluegrass music. You'll find bluegrass lyrics and chords from Earl Scruggs and Lester Flatt, Mac Wiseman, J.D. Crowe, The Stanley Brothers, Jim and Jesse, Doyle Lawson, Lonesome River Band and many others.
We would like to extend our thanks to our visitors that have purchased products from our advertisers, it helps to offset some of the expense of maintaining our website. Amazon
is a good place to shop with a vast amount of products and great prices.
Type in an artist's name or song title in the space above for a quick search of Classic Country Music lyrics website.
Low prices on Books
, Kindles
Classic Country Music Cds and Country Gospel Cds
.

Easy to download Classic Country MP3s and Country Gospel MP3s
most only $.99 or less.
Low prices on Bluegrass Cds
and easy to download Bluegrass MP3s
Bluegrass lyrics chords
There's Been A Lot Of Tears Today Ronnie Reno
There's More Behind The Picture Than The Wall Doyle Lawson
There's a Treasure In Heaven Doyle Lawson
There's Better Times Coming Jimmy Martiin
There's More That Holds The Picture Larry Sparks
They Called It Music The Gibson Brothers
Thinking About You Lester Flatt and Earl Scruggs
Thirty Years Of Farming James King
This Heart Of Mine Can Never Say Goodbye The Osborne Brothers
This Lonesome Old Feeling Larry Sparks
This Morning At Nine The Seldom Scene
Three Men On A Mountain Willow Branch
Till My Dying Day J.D. Crowe
Tiny Broken Heart Alison Krauss/Dan Tyminski
Tom Dooley Doc Watson
Too Much To Gain To Lose Doyle Lawson
Trail Of Sorrow The Reno Brothers
Train Bound For Glory Land The Yonder Mountain String Band
Traveling The Highway Home Doug Martin
Tunnel Of Your Mind The Osborne Brothers
Turning To The Light Joey and Rory
Travelin' This Lonesome Road Mac Wiseman and the Osborne Brothers
Treasure Money Can't Buy Doyle Lawson
True Life Blues Bill Monroe
Twenty One Years Is A Mighty Long Time The Gibson Brothers
Used To Be Bill Monroe
Voice Of My Savior Jimmy Martin
Walkin' In My Sleep Bill Clifton
We Missed You Doyle Lawson
We Missed You In Church Last Sunday Joe Mullins
We'll Meet Again Sweetheart Lester Flatt and Earl Scurggs
What A Journey Paul Williams and The Victory Trio
What A Waste Of Good Corn Liquor Mac Wiseman
What A Wonderful Savior Is He Doyle Lawson
What Are You Trying To Say Johnny Williams
What Became Of That Beautiful Picture Charlie Waller
What Does The Deep Sea Say Doc Watson
What Was I Suppose To Do Paul Williams
What's Gonna Happen To Me Mac Wiseman
When God Dips His Pen Of Love in My Heart Allison Krause
When I Awake To Sleep No More Ralph Stanley
When I Reach That City On The Hill The Blue Sky Boys
When I Reach That Home Up There Dailey and Vincent
When I'm Knee Deep In Bluegrass Doyle Lawson
When The Angels Carry Me Home Lester Flatt and Earl Scruggs
When The Blues Are Moving In Doyle Lawson
When The Cactus Is In Bloom Bill Monroe
When The Last Of Our Days Shall Come Doyle Lawson
When The Sun Of My Life Goes Down Doyle Lawson
When The Wagon Was New Jim and Jesse
Where Will I Shelter My Sheep Lester Flatt and Earl Scruggs
White Dove The Stanley Brothers
White House Blues Bill Monroe
White Oak On The Hill Boone Creek Grass
Who Can Blame You Alison Krauss
Who Will Sing For Me Lester Flatt and Earl Scruggs
Who's That Knocking At My Door The Dreadful Snakes
Why Do You Weep Dear Willow Carl Story
Why Don't You Tell Me J.D. Crowe
Wicked Path Of Sin The Stanley Brothers
Wild Mountian Flowers For Mary Lost and Found
Will The Angels Play Their Harps For Me Doyle Lawson
Will You Be Lonesome Too J.D. Crowe
With Body And Soul Bill Monroe
Wires And Wood Johnny Staats
Won't You Be Mine Blue Highway
Write Me Sweetheart Doyle Lawson
You Are My Flower Earl Scruggs and Lester Flatt
You Are What I Am J.D. Crowe
You Can Be A Millionaire With Me J.D. Crowe
You Can Share My Blanket J.D. Crowe
You Didn't Say Goodbye J.D. Crowe
You Go To Your Church J.D. Crowe
You Gotta Dig A Little Deeper Doyle Lawson
You Plant Your Fields New Grass Revival
You You You Doyle Lawson
Young Lillie's Dreams Terry Baucom
Your Love Died Like The Rose The Johnson Mountain Boys
Your Love Is like A Flower Earl Scruggs and Lester Flatt
Your Mother Still Prays For You Jack The Country Gentlemen
Your Worries And Troubles Are Mine Ralph Stanley
You're Gonna Be Sorry You Let Me Down Russell Moore and IIIrd Tyme Out
You're Just What The Doctor Ordered Bud Hobbs
You're Not Easy To Forget J.D. Crowe
You're The Best Of All Leading Brands Lester Flatt
You're The Girl Of My Dreams Mac Wiseman
You've Been An Inspiration To Me Doyle Lawson
You've Been A Friend To Me The Price Sisters
You've Been Fooling Me Baby Flatt and Scruggs
You've Got To Righten That Wrong The Johnson Mountain Boys
Page 1 Page 2 Page 3 Page 4 Page 5


If you want to change the "Key" on any song, click here for the easiest way possible. Copy and paste lyrics and chords to the key changer, select the key you want, then click the button "Click Here". If the lyrics are in a long line, first paste to Microsoft Word or a similar word processor, then recopy and paste to key changer. This software was developed by John Logue.