Bluegrass Lyrics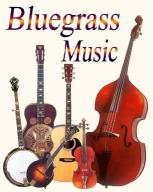 These bluegrass song lyrics are the property of the respective artist, authors and labels, they are intended solely for educational purposes and private study only. The chords provided are my interpretation and their accuracy is not guaranteed. These bluegrass lyrics and chords are intended for your personal use only.
Bluegrass music began with elements of old time music and traditional music of the Appalachian region of the United States.The English, Irish, Scottish and German immigrants settled in the Appalachian area bringing with them the musical traditions of their homelands. When the word bluegrass itself was adopted to label is not certain but many believe it to be in the early 1950's. It was likely derived from the name of the Blue Grass Boys band formed in 1939 with the great Bill Monroe being its leader. He will always be dubbed as the father of bluegrass music. You'll find bluegrass lyrics and chords from Earl Scruggs and Lester Flatt, Mac Wiseman, J.D. Crowe, The Stanley Brothers, Jim and Jesse, Doyle Lawson, Lonesome River Band and many others.
We would like to extend our thanks to our visitors that have purchased products from our advertisers, it helps to offset some of the expense of maintaining our website. Amazon
is a good place to shop with a vast amount of products and great prices.
Type in an artist's name or song title in the space above for a quick search of Classic Country Music lyrics website.
Low prices on Books
, Kindles
Classic Country Music Cds and Country Gospel Cds
.

Easy to download Classic Country MP3s and Country Gospel MP3s
most only $.99 or less.
Low prices on Bluegrass Cds
and easy to download Bluegrass MP3s
Bluegrass lyrics chords
Jesus Answers My Prayers Reno and Smiley
Jesus Cares What Happens To Me The Osborne Brothers
Jesus Help Me To Stand Alison Krauss
Jesus Savior Pilot Me Lester Flatt and Earl Scruggs
Jesus Walked Upon The Water Junior Sisk and Rambler's Choice
Jesus Will Save Your Soul The Reno Brothers
Johnny And Sally Doyle Lawson
Journey To My Savior's Side The Bluegrass Cardinals
Journey's End J.D. Crowe
Joy Bells Ringing In My Soul Lester Flatt and Earl Scruggs
Julie Ann Come On Home Doyle Lawson
Just Any Day Now Doyle Lawson
Just Loving You Doyle Lawson
Just Loving You J.D. Crowe
Just Over Yonder Doyle Lawson
Katy Daley Ralph Stanley
Kentucky Girl Larry Sparks
Kentucky Waltz Bill Monroe
Key To The Kingdom The Whites
Lazarus And The Rich Man Larry Sparks
Left Over Biscuits The Lost and Found
Lefty's Old Guitar J.D. Crowe
Legend of the Rebel Soldier Charlie Moore
Lessons Learned Ronnie Reno
Let Her Go God Bless HerThe Louvin Brothers
Let Me Be Your Friend The Stanley Brothers
Let Me Love You One More Time Charlie Sizemore
Let Me Walk Lord By Your Side Ralph Stanley
Let My Life Be A Light Doyle Lawson
Let The Church Roll On Lester Flatt and Earl Scruggs
Letter From My Darling Bill Monroe
Lies Charlie Waller and Randall Hylton
Life In The Old Farm Town Bill Emerson
Light On My Feet and Ready To Fly Doyle Lawson
Listenin' To The Rain The Osborne Brothers
Little Annie The Lilly Brothers
Little Cabin Home On The Hill Bill Monroe
Little Georgia Rose The Seldom Scene
Little Glass Of Wine The Stanley Brothers
Little Old Log Cabin In The Lane Jim and Jesse
Little White Church Jim and Jesse
Living In The Kingdom Of God Dailey and Vincent
Living Like A Fool Jimmy Martin
Lonesome Hearted Blues The Reno Brothers
Lonesome Old Home Ralph Stanley and Charlie Sizemore
Lonesome Road Blues Bill Monroe
Long Journey Home The Bluegrass Brothers
Lord I Want To Go To Heaven Doyle Lawson
Lord It's Just Another Hill Doyle Lawson
Lord Protect My Soul The Country Gentlemen
Losing You Jimmy Martin
Love Me As You'd Love The Rain Doyle Lawson
Love Of The Mountains Larry Sparks
Love Please Come Home Don Reno and Red Smiley
Love Oh Love Please Come Home Bill Monroe
Love On Arrivial (LOA) Doyle Lawson
Love You Like It's Our Last Time Dailey and Vincent
Lower Than Lonesome Ronnie Reno
Make Room For The Blues The Del McCoury Band
Mary Ann Jimmy Martin
Mary's Christmas Doyle Lawson
Matterhorn Charlie Waller and The Country Gentlemen
Medals For Mothers The Osborne Brothers
Meet Me By The Moonlight The Stanley Brothers
Michael Carl Story
Midnight On The Stormy Deep Bill Monroe
Misery River Doyle Lawson
Mississippi River Let Your Waters Flow Doyle Lawson
Mississippi River Raft J.D. Crowe
Mommy Will My Doggie Understand The Blue Sky Boys
Mother's Not Dead Bill Monroe
Mr. Coachman Ronnie Reno
Mr. Engineer J.D. Crowe
My Better Years The Seldom Scene
My Cabin In Caroline Lester Flatt and Earl Scruggs
My Florida Sunshine Claire Lynch
My Home Ain't In The Hall Of Fame J.D. Crowe
My Home's Across the Blue Ridge Mountains Doc Watson
My Last Dollar Marty Raybon
lethergo My Little Georgia Rose Bill Monroe
My Little Girl In Tennessee Osborne Brothers
My Last Dollar Marty Raybon
lethergo My Little Georgia Rose Bill Monroe
My Little Home In Tennessee Mac Wiseman
My Lord Keeps A Record Jimmy Martin
My Mother's Bible Don Reno and Bill Harrell
My Real World Of Make Believe Doyle Lawson
My Savior Walks With Me Dailey and Vincent
My Sweet Blue Eyed Darling The Lonesome River Band
My Walking Shoes Doyle Lawson
My Wandering Boy Ralph Stanley
New Faces In The Field Russell Moore and IIIrd Tyme Out
New Freedom Bell The Country Gentlemen
New River Train Bill Monroe and Charlie Monroe
Next Go Round Old Crow Medicine Show
Ninety Nine Years Is Almost Life Lester Flatt and Earl Scruggs
No Longer A Sweetheart Of Mine Reno and Smiley
No Mother Or Dad Lester Flatt and Earl Scruggs
No Place To Pillow My Head Lester Flatt
Nothing Can Touch Me Doyle Lawson
Ocean Of Diamonds Jimmy Martin
Oh Anita Charlie Waller and Randall Hylton
Oh Christmas Candle Doyle Lawson
Oh Heart What Have You Done Doyle Lawson
Old Fashioned Preacher Lester Flatt and Earl Scruggs
Old Home Place J.D. Crowe
Old Timer's Waltz Doyle Lawson
On and On Bill Monroe
On My Mind Lester Flatt and Earl Scruggs
One Kiss Away From Loneliness Osborne Brothers
One Year Two Months and Eleven Days Ronnie Reno
One Raindrop Gibson Brothers
One Teardrop And One Step Away Don Reno and Red Smiley
Once More Osborne Brothers
Our Last Goodbye Ronnie Reno
Over In The Glory Land Stanley Brothers
Page 1 Page 2 Page 3 Page 5 Page 6


If you want to change the "Key" on any song, click here for the easiest way possible. Copy and paste lyrics and chords to the key changer, select the key you want, then click the button "Click Here". If the lyrics are in a long line, first paste to Microsoft Word or a similar word processor, then recopy and paste to key changer. This software was developed by John Logue.