Bluegrass Lyrics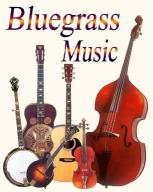 These bluegrass song lyrics are the property of the respective artist, authors and labels, they are intended solely for educational purposes and private study only. The chords provided are my interpretation and their accuracy is not guaranteed. These bluegrass lyrics and chords are intended for your personal use only.
Bluegrass music began with elements of old time music and traditional music of the Appalachian region of the United States.The English, Irish, Scottish and German immigrants settled in the Appalachian area bringing with them the musical traditions of their homelands. When the word bluegrass itself was adopted to label is not certain but many believe it to be in the early 1950's. It was likely derived from the name of the Blue Grass Boys band formed in 1939 with the great Bill Monroe being its leader. He will always be dubbed as the father of bluegrass music. You'll find bluegrass lyrics and chords from Earl Scruggs and Lester Flatt, Mac Wiseman, J.D. Crowe, The Stanley Brothers, Jim and Jesse, Doyle Lawson, Lonesome River Band and many others.
We would like to extend our thanks to our visitors that have purchased products from our advertisers, it helps to offset some of the expense of maintaining our website. Amazon
is a good place to shop with a vast amount of products and great prices.
Type in an artist's name or song title in the space above for a quick search of Classic Country Music lyrics website.
Low prices on Books
, Kindles
Classic Country Music Cds and Country Gospel Cds
.

Easy to download Classic Country MP3s and Country Gospel MP3s
most only $.99 or less.
Low prices on Bluegrass Cds
and easy to download Bluegrass MP3s
Bluegrass lyrics chords
32 Acres The Bluegrass Cardinals
A Dark Road Is A Hard Road To Travel Tommy Brown
A Dark Starless Night Mac Martin and The Dixie Travelers
A Distant Land To Roam Ralph Stanley
A Face In The Crowd Larry Sparks
A Faded Red Ribbon Lester Flatt and Earl Scruggs
A Few More Seasons Ralph Stanley
A Few More Years White River Bluegrass
A Flower Blooming In The Wildwood Bill Harrell
A Gift Of Love The Bluegrass Cardinals
A Heart That Will Never Break Again Easter Brothers
A Hundred Years From Now Lester Flatt and Earl Scruggs
A Letter To Tom John Duffey
A Life Of Sorrow Ralph Stanley and Carter Stanley
A Little Boy Called Joe Ralph Stanley
A Lonesome Road To Travel Joe Stuart
A Memory Of You Jim and Jesse
A Million Years In Glory Carl Story
A Pretty Wreath For Mother's Grave The Reno Brothers
A Robin Built A Nest On Daddy's Grave Ralph Stanley
A Step Away The Lonesome River Band
A Sweeter Love Than Yours I'll Never Know Smiling Jim Eanes
A Vision Of Jesus Doyle Lawson
A Voice From On High Bill Monroe
A White Cross Marks The Grave Carl Sauceman
Across The Sea Blues Longview
Ain't A Woman Somebody When She's Gone Doyle Lawson
Ain't Gonna Work Tomorrow Flatt and Scruggs
Ain't Nobody Gonna Miss Me Jimmy Martin
Air Mail Special Jim and Jesse
All Aboard Del McCoury
All I Want Is Mary For Christmas Lonesome River Band
All I Want Is You Big Country Bluegrass
All That's Worth Remembering Is You Ronnie Reno
All The Good Times Are Past And Gone Ralph Stanley
All The Love I Had Is Gone Ralph Stanley
Along About Daybreak Bill Monroe
Along The Way The Country Gentlemen
Always Be Kind To Your Mother The Coon Ridge Ramblers
Am I A Fool Lonesome River Band
Amber Tresses Doyle Lawson
Angels Rock Me To Sleep The Bluegrass Cardinals
Another Broken Heart Bill Clifton
Another By My Side Lonesome River Band
Another Song Another Drink Ralph Stanley
Answer To Weeping Willow Mac Wiseman
Any Bar In Birmingham Don Rigsby
Any Ole Time Lonesome River Band
Anywhere The Wind Blows Country Gazette
Are You Afraid To Speak Our Savior's Name The Osborne Brothers
Are You Alone Bill Clifton
Are You Coming Back To Me Mac Wiseman
Are You Ashamed To Call Me Darlin' The Lonesome River Band
Are You Lost In Sin J.D. Crowe
Are You Missing Me Jim and Jesse
Are You Sad Tonight J.D. Crowe
Are You Tired Of Me My Darling Jim and Jesse
Are You Waiting Just For Me The Osborne Brothers
As Long As The Winds Blow Jim and Jesse
As Soon As I Touch Calvary Paul Williams and The Victory Trio
As Tears Go By J.D. Crowe
Ashamed To Own The Blessed Savior Jim and Jesse
At Calvary Doyle Lawson
Aunt Dinah's Quilting Party The Country Gentlemen
Avery County Charlie Moore
Baby Blue Eyes Lester Flatt and Earl Scruggs
Back To Dixie Tony Rice
Back To The Cross Lester Flatt and Earl Scruggs
Bald Knob Arkansas Vern Williams
Be Good To My Little Baby Girl The Bluegrass Cardinals
Be Not Afraid Doyle Lawson
Be Proud Of The Grey In Your Hair Dale Evans
Be True To Yourself The Traditional Bluegrass
Beautiful Moon Of Kentucky Jim and Jesse
Beautiful Bouquet The Cox Family
Beauty Of My Dream Del McCoury
Bed By The Window James King
Bed On The Floor Bill Clifton
Before The Cold Wind Blows Blue Highway
Before The Sun Goes Down Jimmy Martin
Before You Met Her The Gibson Brothers
Behind These Prison Walls Of Love The Country Gentlemen
Believe Steve Ivey
Better Days To Come Lonesome River Band
Better Farther On Doyle Lawson
Better Late Than Never The Lonesome Pine Fiddlers
Better Luck Next Time On Banner Mountain Boys
Beyond The Sunset For Me Doyle Lawson
Big Blue Roses Feller and Hill
Big Spike Hammer The Bluegrass Album Band
Bitterweeds Larry Sparks
Blue And Lonesome Alison Krauss and Dan Tyminski
Blue Bonnet Lane J.D. Crowe
Blue Eyed Boston Boy Dwight McCall
Blue Is The Way That I Feel Del McCoury
Blue Railroad Train Delmore Brothers
Blue Ridge Cabin Home Lester Flatt and Earl Scruggs
Blue Ridge Mountain Blues Mac Wiseman
Blue Trail Of Sorrow Dan Tyminski
Blue Virgina Blues Larry Sparks
Bluebirds Are Singing For Me Mac Wiseman
Bluegrass Christmas The Lewis Family
Bluegrass Melodies The Osborne Brothers
Blues For My Darling Doyle Lawson
Boat Of Love Bill Monroe and Jimmy Martin
Bouquet In Heaven J.D. Crowe
Box Seat In Heaven The Wildwood Valley Boys
Brand New Broken Heart Jimmy Martin
Bringing In The Georgia Mail Lester Flatt and Earl Scruggs
Brother I'm Gettiing Ready To Go Lester Flatt and Earl Scruggs
Brother To The Blues Lonesome River Band
Bubbling In My Soul Lester Flatt and Earl Scruggs
Building On Sand Lester Flatt and Earl Scruggs
Bummin' An Old Freight Train Lester Flatt and Earl Scruggs
Burden Bearer Doyle Lawson
Bury Me Under The Pines Ralph Stanley
By The Hands of God Carl Story
By The Side Of The Road Doyle Lawson
Cabin Of Love The Lonesome River Band
Cabin On The Hill Lester Flatt and Earl Scuggs
California Cotton Fields The Seldom Scene
Calling From Heaven Doyle Lawson
Calm The Storm Doyle Lawson
Can You Forgive Jim Eanes
Cannonball Blues (aka Solid Gone) Doc Watson
Can't Say Goodbye Russell Moore IIIrd Tyme Out
Can't You Hear Me Calling Bill Monroe
Carolina Morning The Paul Roberts Band
Carolina Star Tony Rice
Carolyn at the Broken Wheel Inn Larry Cordle and Lonesome Standard Time
Carolyn The Teenage Queen Lonesome River Band
Carry Me Across The Mountain Dan Tyminski
Carry Me Back To The Mountains Mac Wiseman
Chalk Up Another One Jimmy Martin
Cheap Love Affair The McCoury Brothers
Childish Love Jim and Jesse
Christmas In The Mountains Larry Sparks
Christmas Time Back Home The Country Gentlemen
Christmas Time On Rocky Top The Osborne Brothers
City Folks Call Us Poor Larry Sparks
City Of Gold Ralph Stanley
Close By Patty Loveless
Close The Door Lightly The Dillards
Coal Miner's Blues Flatt and Scruggs
Cobble Stone Mountain The Ozark Mountain Daredevils
Cold Cheaters Heart Del McCoury
Cold Gray Light Of Gone Vince Gill
Cold On The Shoulder Tony Rice
Colleen Malone Larry Sparks
Come All You Tender Hearted The Country Gentlemen
Come and Dine Paul Williams
Come Back Darling Lester Flatt and Earl Scruggs
Come Back To Me In My Dreams Doyle Lawson
Come Go With Me Bill Monroe
Come On Down To My World J.D. Crowe
Come On Over Doyle Lawson
Come Sit By The River Bluegrass Martins
Come Walk With Me Joe Val
Cora Is Gone Flatt and Scruggs
Cotton Mill Man Jim and Jesse
Crazy Heart Lonesome River Band
Cry From The Cross the Stanley Brothers
Crying Holy Unto The Lord J.D. Crowe
Curtains Of Sorrow Jim Eanes
Page 2 Page 3 Page 4 Page 5 Page 6


If you want to change the "Key" on any song, click here for the easiest way possible. Copy and paste lyrics and chords to the key changer, select the key you want, then click the button "Click Here". If the lyrics are in a long line, first paste to Microsoft Word or a similar word processor, then recopy and paste to key changer. This software was developed by John Logue.